Please check back shortly, we apologize for the inconvenience.
Join us in supporting the Aquariums through our new initiative, Sea Turtle STARs. Your tax-deductible contribution of $350, $500, or $1,000 will directly support sea turtle conservation and the STAR Center at the NC Aquarium Roanoke Island.
Donors will be recognized with turtle-shaped tiles to be displayed on the wall leading into the STAR Center. With your contribution, you may choose your tile color: blue, teal, or green. You may also choose the wording of your personalized tile, with your own name or to honor or remember a loved one.
Recognition will be for a term of five years and will be renewable at sponsorship levels in effect at the time of renewal.
A replica of your tile is available for an additional donation of $100.
If you are purchasing this as a gift and would like an acknowledgement letter sent in the mail, please call our toll-free number at 800-832-FISH(3474).
Tiles may be purchased online, through visitor services, or by calling us toll-free at 800-832-FISH(3474) to speak to a representative.
---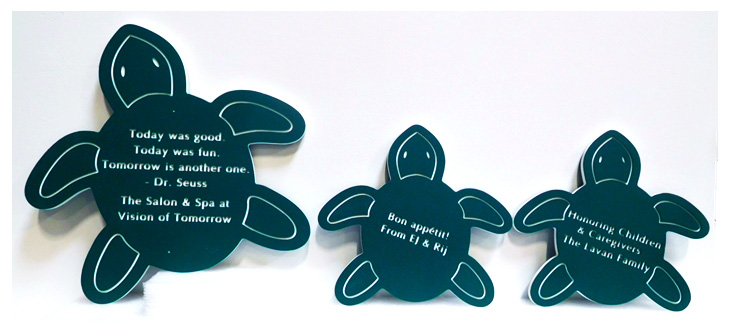 The NC Aquarium Society is a 501(c)(3) charitable organization (Tax ID# 56-1512990) and receives all gifts on behalf of the NC Aquariums and Jennette's Pier. Your donation is tax-deductible within the guidelines of U.S. law.
The value of any tangible benefits received are estimated on our tax deduction page.
The NC Aquariums are a division of the North Carolina Department of Natural and Cultural Resources and are accredited by the Association of Zoos and Aquariums.