Please check back shortly, we apologize for the inconvenience.
---
Jennette's Pier
---
ANNUAL FISHING PASSES
---
Hook into world-class fishing, personalized angling instruction, youth adventure camps, an exceptional banquet facility as well as clean, wide, public beaches, bathhouse and free parking all at Jennette's Pier in Nags Head. Inside the pier house, come face to face with fish while peering into one of our large aquariums.
---
---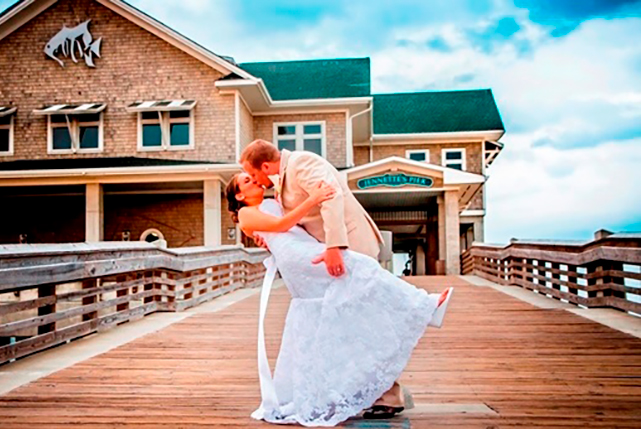 Jennette's Pier in Nags Head is the ultimate location for a distinctive event on the Outer Banks of N.C.
Learn More!
---
---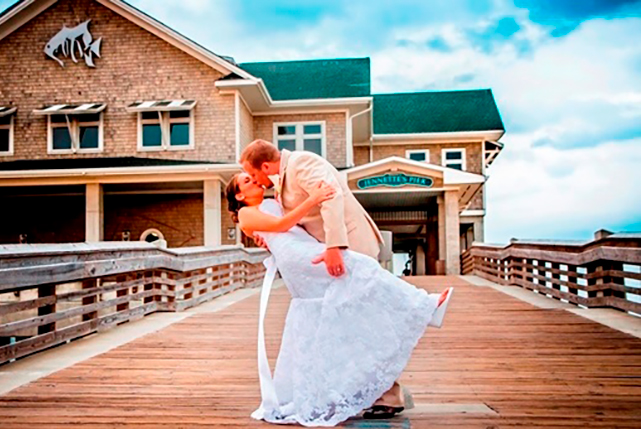 Jennette's Pier in Nags Head is the ultimate location for a distinctive event on the Outer Banks of N.C.
Learn More!
---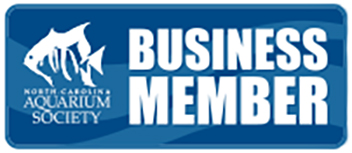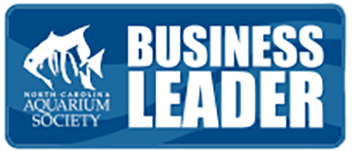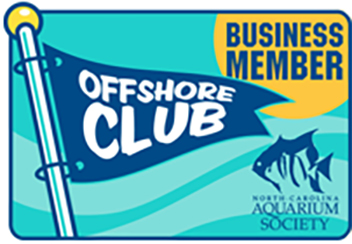 Connect your business with all the great things the Aquariums and Jennette's Pier have to offer! Business Members are annual donors whose support is used directly to help the Aquariums and their exhibits, programs, and conservation efforts. All three Business Member categories offer great benefits to business owners and their employees.
For any questions regarding our pricing plans above, don't hesitate to contact us!
"Supporting the Aquarium is good business — it helps drive the local economy, and our Business Membership offers something special for our employees and their families."Dean Wagaman, Kurtis Chevrolet, Morehead City, NC.
Benefits
---
FREE unlimited fishing on Jennette's Pier (Pin-Rig Fishing Not Included).
Members receive unlimited free admission for one year at all three North Carolina Aquariums. Memberships receive free admission for two adults named on the card and their children or grandchildren under the age of 18.
The North Carolina Aquariums and the Association of Zoos and Aquariums (AZA) have partnered to provide discounted admission to Aquarium Society members at over 150 zoos and aquariums around the country. For NC Aquarium members, this means discounted admission at the NC Zoo! Unless otherwise stated, discounted admission is limited to two adults and two children under the age of 18 (for Family and Curator memberships). Reciprocity agreements are subject to change, so we advise you to contact facilities prior to your visits.
For more information regarding reciprocity, contact us at: membership@ncaquariums.com
Search for your discount at an AZA Reciprocal Aquarium or Zoo near you:
To see a complete listing of all reciprocal facilities, click here.

Members receive a 10% discount on gift shop purchases at the three Aquariums and Jennette's Pier. (Sale Items excluded). Don't forget to stop by the gift shops on your next visit to the North Carolina Aquariums.
Receive a 10% discount on Aquarium educational programs, camps, classes, and field trips offered throughout the year. Members also get early notification of many Aquarium activities through SEAmail, our monthly e-newsletter. Be sure to have your member card ready when you sign up!
Receive discounts on food and merchandise purchases at the pier.

Foto FX is the Aquariums' official photography provider. Members receive a free print with the purchase of any photo package.
Free Walk-on at Jennette's Pier
Get your costumes ready, and don't miss the spook-tacular TOTUS events at the Aquariums, coming up in October! Members receive a reduced admission rate for these popular events, where the Aquariums are transformed into underwater haunted houses. Check our programs and events page or contact your favorite Aquarium for more details.
Membership includes two membership cards. If you would like additional cards or lose your card and need a replacement, they can be purchased for $5 each.
When your membership is due for renewal, we'll send you an email reminder. Just open the email, click on the link for online renewal, and complete your transaction safely and securely. Be sure to add us to your contacts list to make sure you'll receive our emails. Prefer to renew offline? We'll be happy to renew your membership by phone, mail, or during your visit the one of our Aquarium locations.
Window decals for vehicles
---
*Sales tax is included in the total membership cost.
Aquarium Membership discount for employees is 25% for all three levels.
---
Tax Deductions
Your membership dues are tax deductible as allowed by law. For more information, contact your tax advisor. Sales tax is included in the total membership cost.
More Information
The NC Aquarium Society is a 501(c)(3) charitable organization (Tax ID# 56-1512990) and receives all gifts on behalf of the NC Aquariums and Jennette's Pier.
The NC Aquariums are a division of the North Carolina Department of Natural and Cultural Resources and are accredited by the Association of Zoos and Aquariums.