---
---
The North Carolina Aquariums and the Association of Zoos and Aquariums (AZA) have partnered to provide discounted admission to the Aquarium Society members at over 150 zoos and aquariums around the country. For NC Aquarium members, this means free admission at the NC Zoo! Unless otherwise stated, discounted admission is limited to two adults and two children under the age of 18 ( for Family and Curator memberships).
Reciprocity agreements are subject to change, so we advise you to contact reciprocating facilities prior to your visit.


Contact Us Today!
---
Search for your discount at an AZA Reciprocal
Aquarium or Zoo near you!
(In order by State or Province)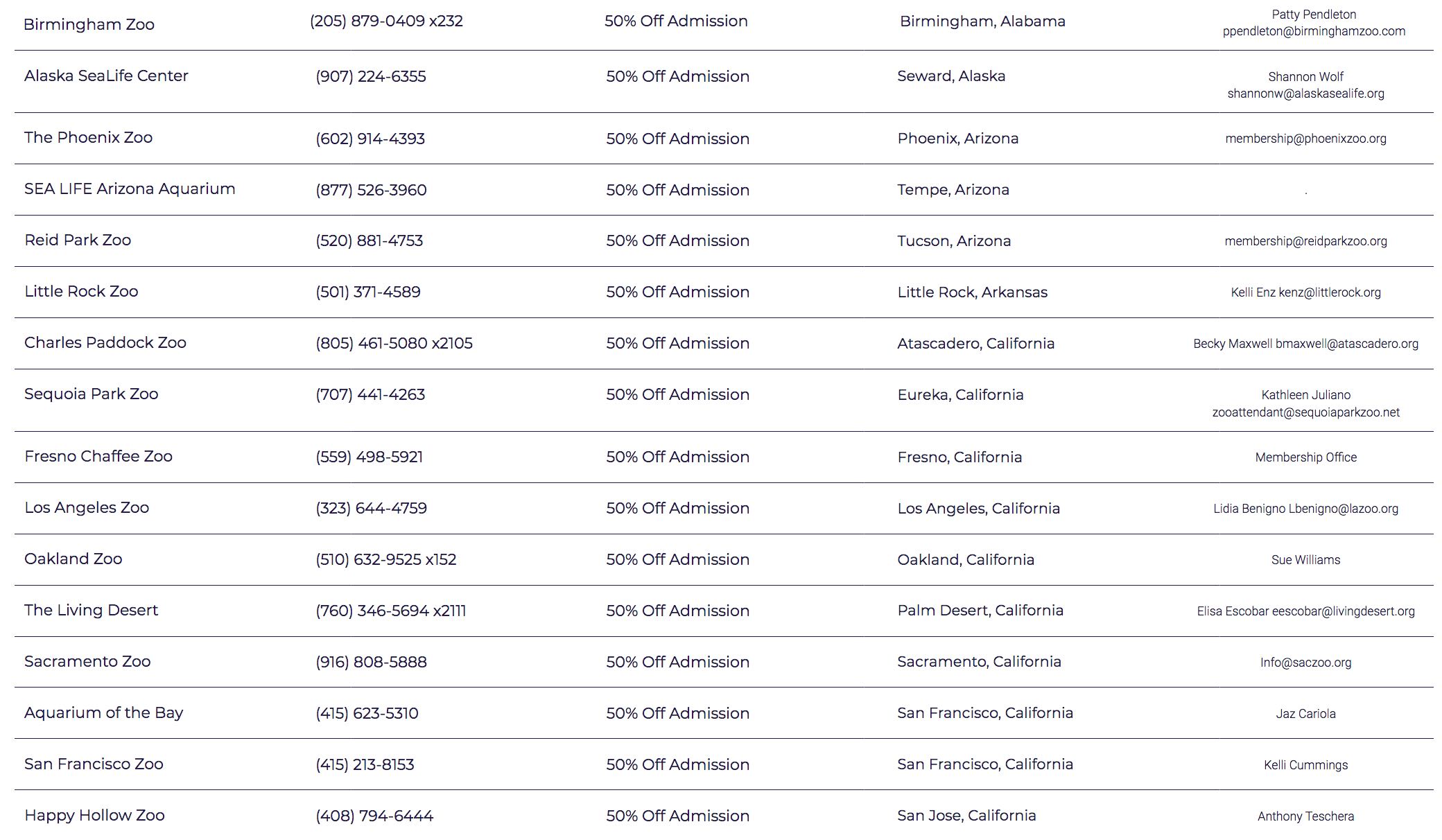 Birmingham Zoo   |   (205) 879-0409 x232   |   50% Off Admission   |   Birmingham, Alabama   |   Patty Pendleton  ppendleton@birminghamzoo.com
* Effective April 1st, 2019 ~ All AZA Members in this color will receive 50% Off Admission. *
---
* Effective April 1st, 2019 ~ All Non-AZA Members in this color will not be participating in the program. *
---
"We love our Aquarium membership, and take our kids regularly. It's a great value, and we're glad we can support what we love!"Heather Denning, Morehead City, NC
Tax Deductions
Your membership dues are tax deductible as allowed by law. For more information, contact your tax advisor. Sales tax is included in the total membership cost.
More Information