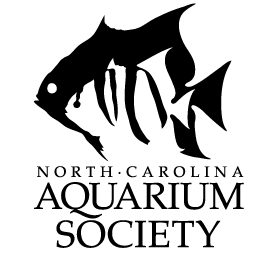 ---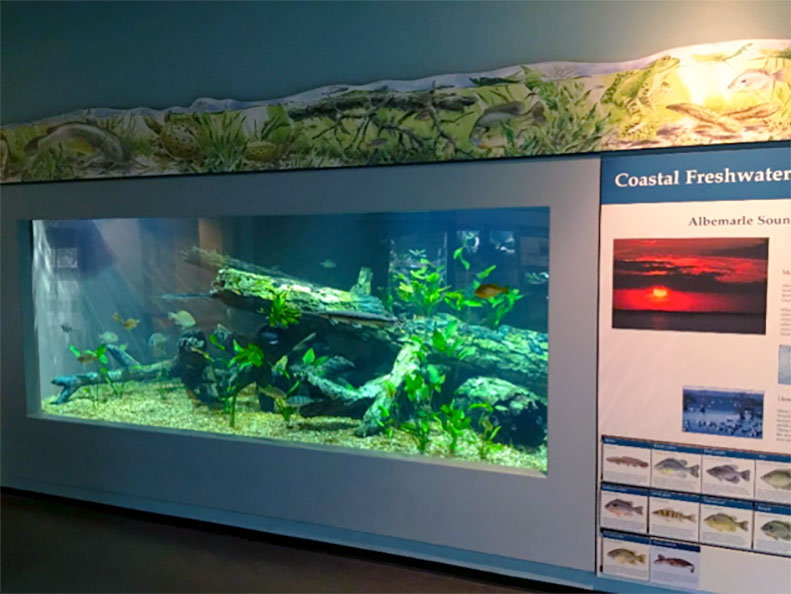 ---
---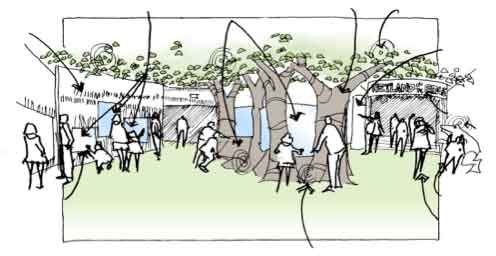 The Seven Rivers Gallery is an immersive space where visitors weave through life-like cypress trees to explore displays of snakes, alligators and freshwater fishes and turtles.
---
The Seven Rivers Gallery is the first aquarium gallery visitors encounter upon arrival.



In addition to the 3,000-gallon aquarium, interpretive panels describe the Albemarle watershed and the fishes of the region.


The fiberglass aquarium features a large acrylic viewing window, gravel bottom and a variety of filtration systems to keep the water crystal clear.


In addition to fishes, the exhibit is home for snapping turtles, sliders and softshell turtles native to the region.
---
SPONSORSHIP
IS AVAILABLE FOR:
---
$25,000
---
Contact Us for Sponsorship Details